Picture Courtesy : Esteelauder
We always apply makeup to look stunning and pretty, with the best of intentions to look better! However sometimes even with that determination, too much of makeup can cause havoc and ruin the face making one look aged. Remember girls, to look pretty, you need not use tons of makeup.
Wrong application of makeup and over usage of cosmetics can make one look aged and not so good looking! So, in this article we will be sharing the tricks to do makeup perfectly in order to look the best. So, if you want to stop committing those makeup blunders again which at times hinders you from looking how you want to look, read on!
Foundation –
If you apply excess of foundation than is actually required, the excess foundation settles in the lines on your face, making those lines prominent and thereby ageing your look instantly. Therefore, apply only a few drops of foundation on your face and neck and blend it well. For more coverage, go for a concealer.
Concealer –
Talking about concealers, we have zits and zaps here and there and also dark circles which need a bit of covering up. So dab only a small amount of concealer on the problematic areas of the face and blend it out. Dont go cray about concealers, a little is enough to take care of the flaws!
Picture Courtesy : she12
Shimmer –
Many of us girls love to look glittery and shimmery. Nothing wrong to sparkle like the diva you are! But then way too much of shimmer on your face will make the shimmer very prominent and thus making the rest of your face look dull and crumpled. Si, if you are going for a shimmery look, don't go for an overdose of shimmer.
Kajal or Eye liner –
We Indians love kajal on our eyes. If you are lining both the upper and lower eye lids with a black eye liner or kajal then apply the kajal on the lower lids well, however its better to use a light colored eye liner pencil on the upper eye lids. That way, your eyes wont look smaller. Because if you apply dark eye liner on both upper and lower eye lids, often it makes the eyes look smaller. And smaller eyes will make you look aged. So don't focus a lot on the upper eye lids if you are going heavy with the lower eye lids.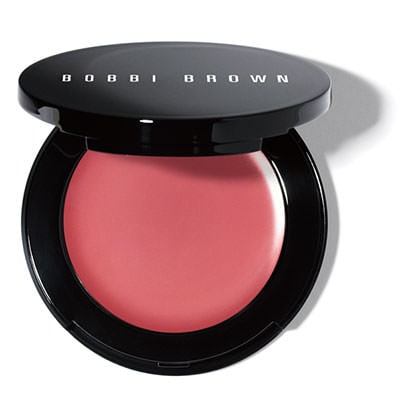 Blush –
If you are too much into the doll makeup look, its time to change the style a bit. The doll makeup looks good in photography and all. Just applying a bright blush on the apples of your cheeks can appear to be harsh, making you look not so good and aged. Experiment with lighter rouge shades and blend the blush well.
Lipstick –
Choosing the right shade of lipstick is vital in order to look the best with makeup. Usually dark lipstick shades will make your lips look thinner and thus giving you an old look. So ditch those dark shades of lipsticks. Depending on your mood, dress and occasion, either go for soft neutral shades or bright lipsticks.
Picture Courtesy : abeautyclub
I am sure, these makeup tips will make you look beautiful just like the diva you are inside!